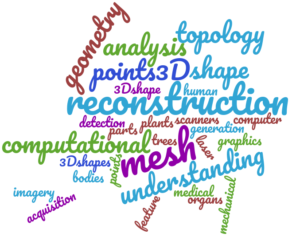 My work spans computer graphics to computational geometry and topology. With an overall goal of shape analysis and understanding, my research interests include the acquisition, reconstruction and processing of 3D shapes. I have worked on shapes digitized with laser scanners as well as medic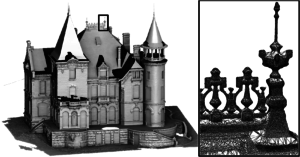 al imagery. These shapes range from human bodies and organs to animals, trees, plants or even mechanical parts.
Keywords: mesh generation, shape understanding, geometry processing, computational topology, feature detection, 3D shape analysis.
Reviewer :
TVCG 2017
SIGGRAPH 2017
SPM 2017
Program Committee member :